Aaron Webber has been working for Sega since April 2008. He began as a "Game Master" in which he would manage gaming communities and work with the development team in Japan. Eventually, he began interacting with the communities of Sega franchises like Sonic the Hedgehog, Phantasy Star, and Valkyria Chronicles. He became an associate brand manager for the company and was responsible for the marketing of the companies games. 
On June 27, 2014, Aaron Webber left Sega to participate in charity.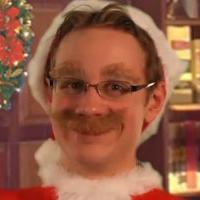 His absence from Sega didn't last long, however. In March 2015, he returned as the Social Media Manager for the Sonic franchise. Thanks to him, the Twitter account of Sonic the Hedgehog grew thanks because of the humor and friendly personality he brought to the account. In fact, now the Sonic the Hedgehog account has as many followers as Pokemon. 
Unfortunately, Webber is now leaving his position. He will be passing the torch to Katie, Justin, and others. 
This does not mean he is leaving Sega, far from it. He is moving to a new position in the company. We don't know what exactly but it's probably for the best. 
Good luck, Webber. We hope your next adventure is way past cool.