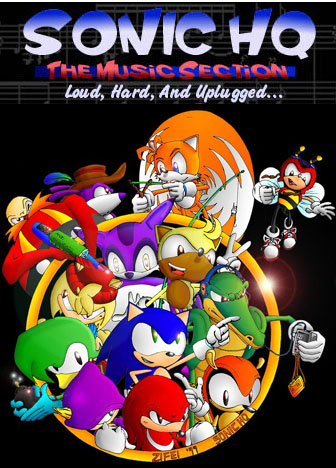 Before the music section had game sound tracks, it had fan submitted midi files. Midis, remember those things? They'd loop in the background on some sites during the dawn of the internet. To do this, you would use an embed tag to play it in the browser. The problem with this, is it relies on plugins. It's now 2014. Directing people to go download QuickTime to play a midi file is so 1998.
To get around this annoyance, I've converted the original midi files that were on the site into mp3. They play with the the audio tag instead of the old embed tag. Not quite all of them have been converted but to start:
Sonic 1
Sonic 2
Sonic 3 & K
Sonic CD
Knuckles' Chaotix
Sonic 3D Blast (Saturn and MD/Genesis)
Sonic Adventure
Sonic Adventure 2
There's about 450+ across those games listed. You'll find 3 options where it shows "Results" to choose which files are shown. By default it lists the normal game tracks.
Enjoy!