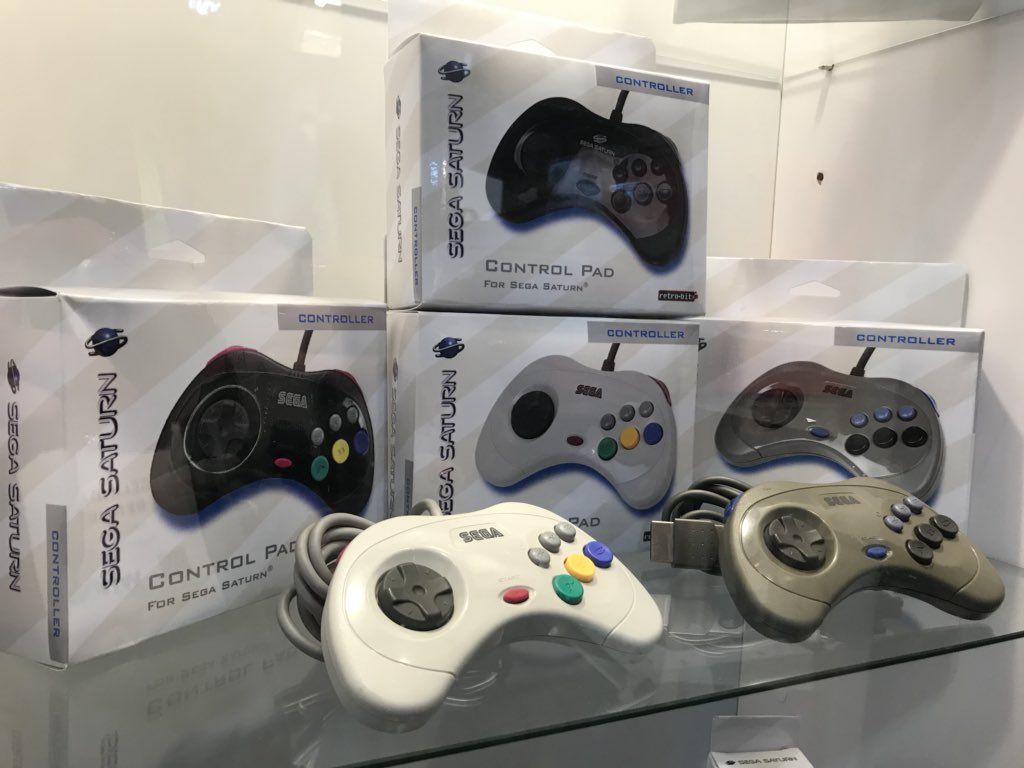 Brand new, officially licensed Sega controllers and accessories are on the horizon. Retro-Bit showed their fresh lineup of Genesis, Saturn, and Dreamcast hardware at CES.
Aside from new controllers for the original hardware, Retro-Bit will also be producing wired USB and wireless Bluetooth varieties. Also available will be bluetooth adapters for the various consoles, allowing you to use the wireless controllers on the original hardware… well, wirelessly.
The initial lineup also features standard A/V cables and power adapters, including new VGA boxes for Dreamcast. All in packaging straight out of the 90s.
No word on pricing or release dates yet.
The Saturn controller in particular has long been touted by enthusiasts as one of the greatest 2D controllers of all time. So a high-quality modern equivalent would be very welcome. There were official USB Saturn controllers produced by Sega Logistics Service (SLS) several years ago; however, they've long been out of print and fetch a pretty hefty price nowadays.
Time will tell how well these new products actually stack up to the originals of the 90s. I personally haven't dealth with Retro-Bit, so I can't vouch for their quality. Still… I'm cautiously excited about the prospects.