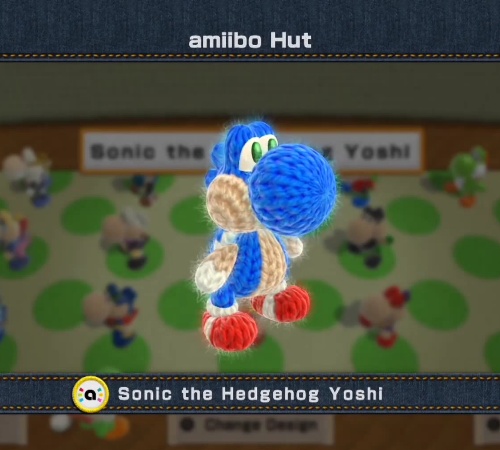 Have you managed to get your hands on a Sonic amiibo? Have you ever even managed to see a Sonic amiibo in person???
Because he and practically every other amiibo (besides the Pokémon for whatever reason) unlock an alternate costume for yarny Yoshi in Yoshi's Woolly World.
There he is! Pretty adorable, right? Right.
A more in-depth look at the game's amiibo functionality can be seen in the video here.