E3 has dawned upon us once again. We've waited nearly a year for news about Project Sonic 2017, now known as Sonic Forces. You'll be going up against Dr. Eggman with Sonic and your own custom made character. Eggman isn't alone this time, he's teamed up with Chaos, Shadow, Metal Sonic, and a new mystery villain. The trailer will leave you shouting for Sega to take your money. We also got to see a look at the Green Hill Zone Act 2 boss. Special thanks to Blue Paradox for getting this from the Twitch stream.
Sonic Mania
Sonic Forces
The Sonic Forces poster. Those eyes look a bit familiar.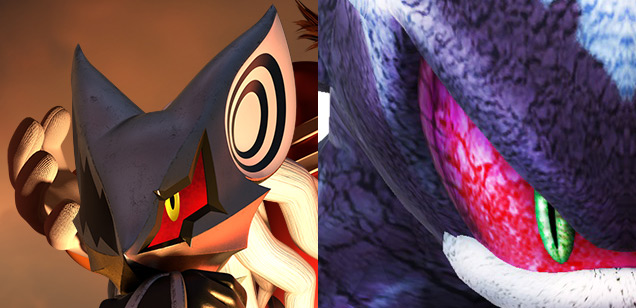 I know that Iizuka indicated that Mephiles will not be returning according to this recent game informer article but maybe he's related? I'm sure we'll find out soon.