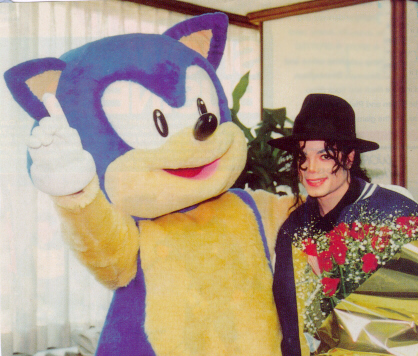 One of the biggest mysteries shrouding Sonic history is Michael Jackson's work in the Sonic the Hedgehog 3 soundtrack. While it was hypothesized he was involved in some way, there are conflicting reports about why he departed and whether his music survived the final release.
Well, the Huffington Post recently published a rather nice article regarding all that, titled The Michael Jackson Video Game Conspiracy.
It details the history of the conspiracy, leading into new interviews with some of the people involved with the game. Jackson's team insists their music did make it into the game. Though their stories imply they really did work on it as a team, rather than Michael composing solo.
Of course that last point was pretty much confirmed with the recent discovery of a previously unreleased song by The Jetzons, Brad Buxer's former band. That song being "Hard Times" from 1982, which sounds identical Ice Cap Zone.
One detail that caught my attention was that Jackson's team turned in around 41 songs to Sega. Now imagine if Sega could release those tracks like they did the demos recorded by Masato Nakamura for the Sonic 1&2 soundtrack. Just a thought…