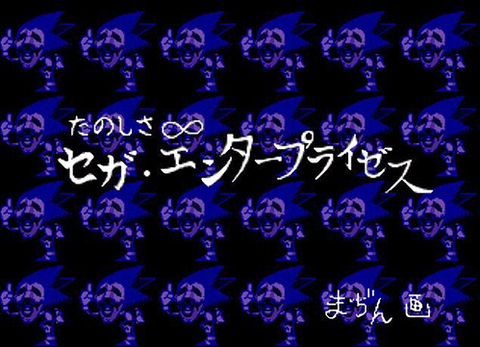 THIS JUST IN SEGA LOVES 808 STATE NEWS AT 11
People compare 808 State: Pacific 707 to Sonic CD's Little Planet track. But they are only spiritual kin. It isn't like the notes are the same. OH WAIT. WHAT IS THIS BELOW?
808 State: Cubik = Sonic 2 GG Boss = Sonic Chaos Final Boss = Like the entire (non USA) soundtrack for Metallic Madness of Sonic CD
808 State: Lift (40 seconds in) = Sonic Chaos character select
Hey! Those Sega tunes don't seem to be all that original anymore. But that was only one time…right? They wouldn't rip off other people right?
Xavier: Work That Sucker To Death= Sonic CD (non USA) Boss
Now this isn't even getting into others like Sonic 3 or the Rush series.
Some of these are well known, some are obscure. Either way, TALK DANG IT.
---
Also, it would be nice to have Sonic fanart to start each entry on this blog, you know like some certain other sites. Sticking someone's hard worked fanart that we didn't get permission for isn't good on the conscience. Sure, I guess on forums that is okay for some reason…but I suggest we keep things safe here.
Finally…Blaze pony is the BEST PONY.