The rumors are true! Sonic Colors Ultimate has been confirmed!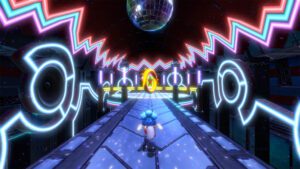 The Sonic Central Event announced many things. Sonic Colors Ultimate happened to be one of them. Developed by Blind Squirrel Entertainment, Sonic Colors Ultimate will include a new wisp for the game called Jade Ghost. If that wisp sounds familiar to you, that's because Jade Ghost made its first appearance in Team Sonic Racing. This wisp allows you to become incorporeal and pass through solid objects and find new paths. There is also a new Rival Rush Mode which lets you race against Metal Sonic and earn rewards. 
There will also be a digital deluxe edition which will feature early access to the remaster, new music, some cosmetics for Sonic which are gold and silver wearables, player icons of Movie Sonic, and Movie Sonic's boost.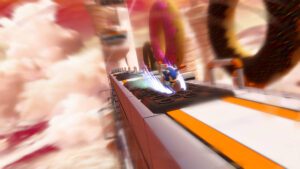 These will come out on September 7, 2021, on the PS4, PS5, Xbox One, Xbox Series X, Xbox Series S, Nintendo Switch, and PC (through Epic Games). Sonic Colors Ultimate will be $39.99 while the deluxe version is $44.99.
Famitsu also accidentally revealed images of Sonic Colors Ultimate which featured Tails as an icon for the lives. However, these pictures show Sonic's model alongside which has stirred some confusion. People have speculated that it could be the aforementioned player icons however these are most likely going to be used as icons for the save selection screen.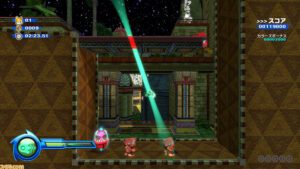 Alongside the game, there will also be a two-part animation called "Sonic Colors: Rise of the Wisps." This animation will have full voice-acting (something that hasn't happened with these official online animated media) and will include the cast from Colors as well as Metal Sonic. Tails will also be played by Kate Higgins (the voice of Tails in Colors) instead of Colleen O'Shaughnessey.
Do you have any thoughts on the game and animation? Share them here in the Sonic Blast Forums!