That's right, it's me! I'm there! Once again! And so can you!!
It's Tokyo Game Show season again, and they've rolled out another new virtual exhibition. It's running from now until October 1st (Update: now October 8th), when it will promptly close down and disappear forever.
Following up on 2021 and 2022, TGS VR allows you to explore the convention in virtual reality, online, with others. Many vendors brought trailers and such to show, including Sega.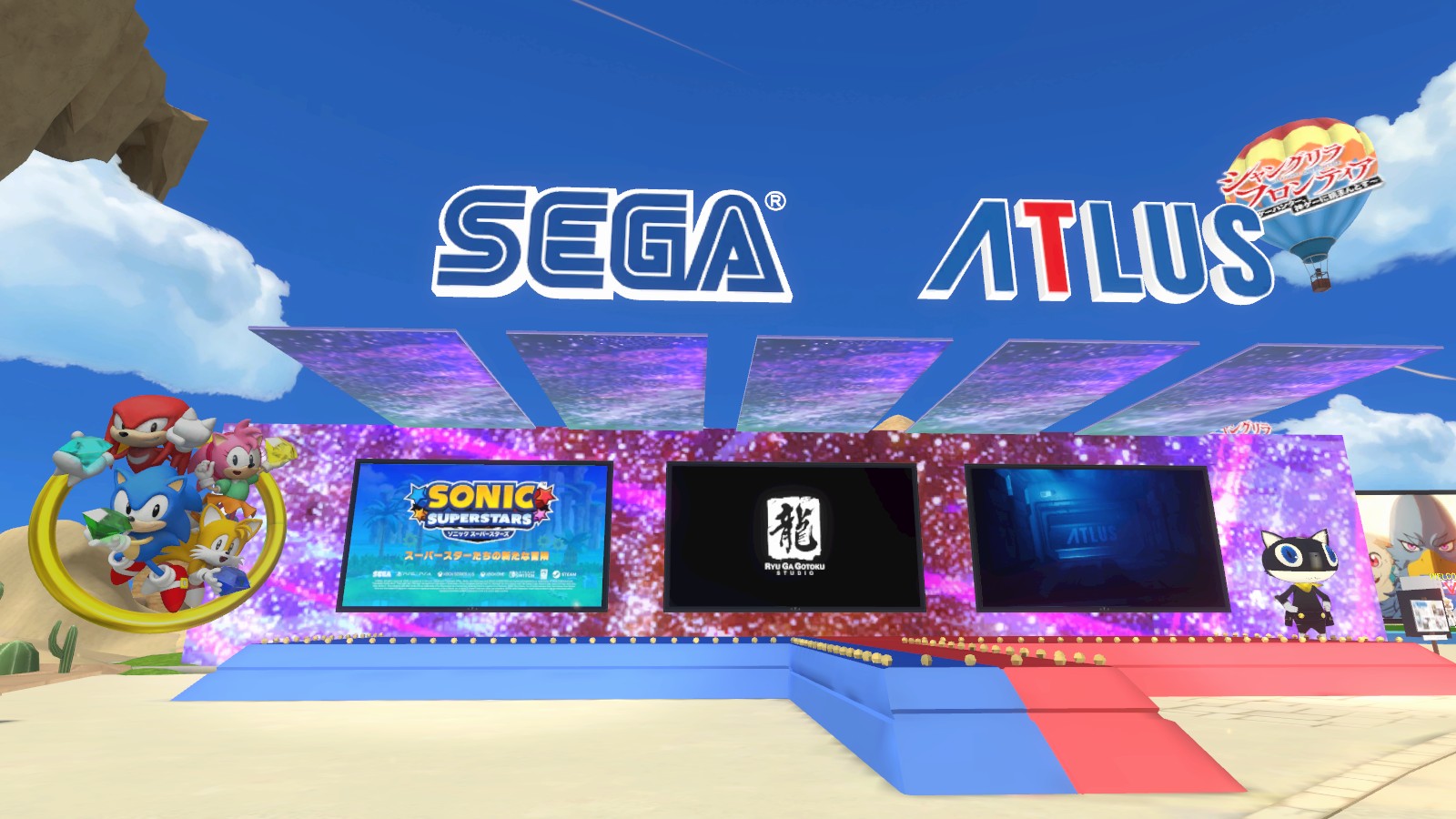 There are many download options available for various platforms. If you don't have a VR device, no problem, a standard Windows version is available with pseudo-FPS controls.
The download from the website is a 300MB client. Upon launching it, you can register an account, board an airship, then it'll download another 2GB of data from there. Then, finally, you should be good to go.
Sega/Atlus' booth is located in the Desert Garden area this year. A trailer for Sonic Superstars is on display, along with Like a Dragon Gaiden and Persona 5 Tactica. (Snap a picture of the Superstars statue to get the Sonic Hat to wear around.)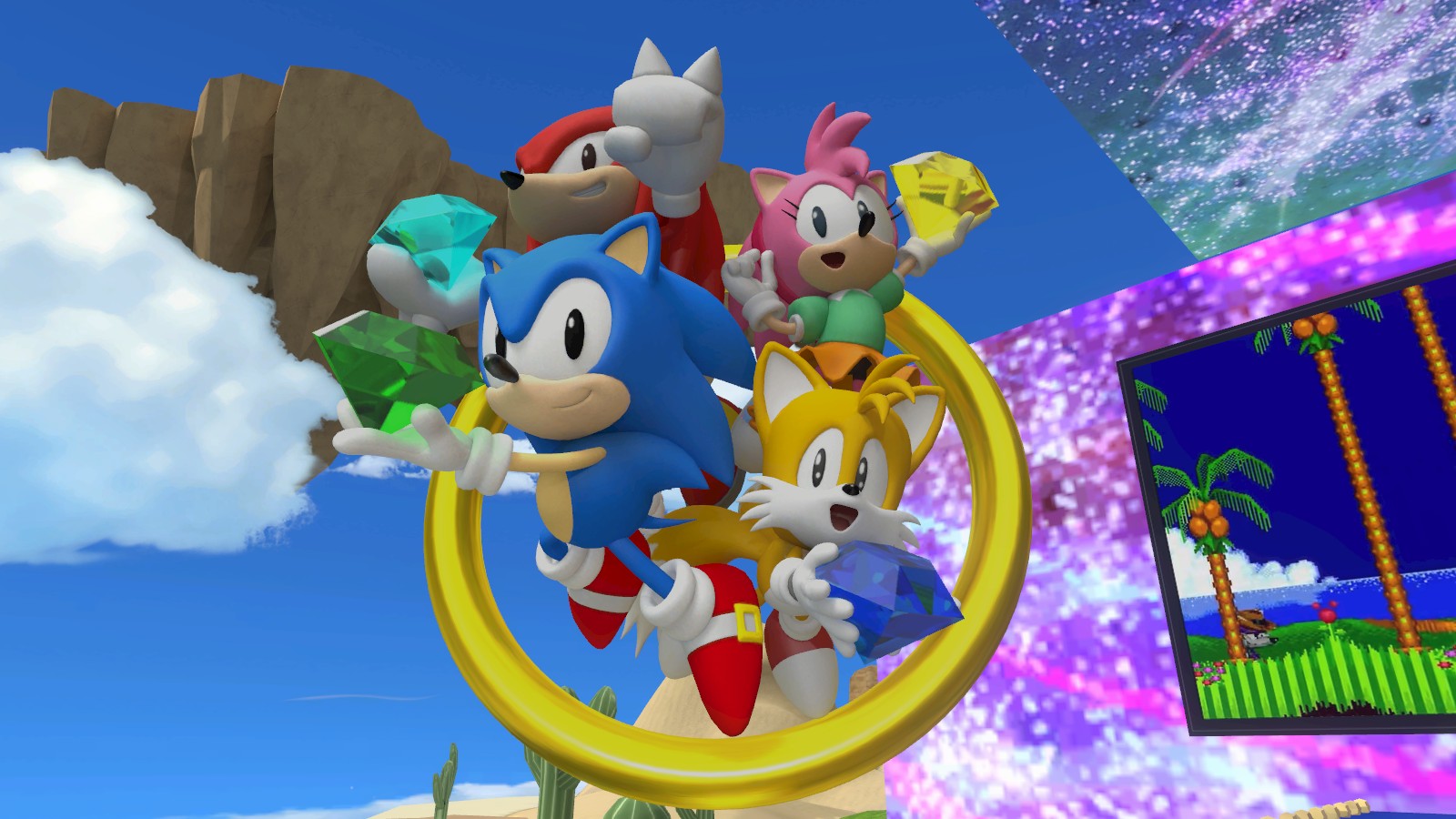 TGS VR is always an interesting experience for me. It's fun to see all the people walking around, interacting, occasionally voice chatting with each other (in Japanese). If you're lucky, maybe you'll hear a "Sonikku" from a passerby.
…I just hope this isn't the final one, considering they've always ran on Unity… (ahem)
Anyways, check out and download Tokyo Game Show VR from the official website. Have fun!